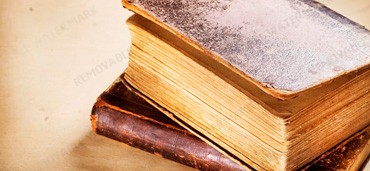 Have you been involved in or witnessed a critical incident? Are feeling overwhelmed? Don't do it alone reach out.
CWCM is certified in the crisis intervention program Comprehensive Acute Traumatic Stress Management (CATSM) sponsored by the American Academy of Experts in Traumatic Stress in collaboration with the National Center for Crisis Management (NCCM).
CWCM specializes in providing counseling to law enforcement, military personnel and those in the ministry of helping others.
CWCM is a trauma-informed ministry that advocates the mission of the Department of Defense (DOD), Sexual Assault Prevention and Response Office (SAPRO). SAPRO is responsible for oversight of the Department's sexual assault policy. SAPRO works hand-in-hand with the Services and the civilian community to develop and implement innovative prevention and response programs. For more information please visit SAPRO.
The purpose of Bible Notes is to have a repository of introductions to the books of the Bible and other writings related the Old and New Testament. The majority of these writings have been the result of school projects while working on my masters and doctorate. More writings will be added as I am able to work on them. Please note that I use a lot of different sources and inductive bible study tools to prepare. For your convenience I have attempted to sort the writings out to major categories such as Old Testament, New Testament, Prophecy and Miscellaneous. My prayer is that they might assist you in your understanding of the scriptures and help you grow in knowledge of Him.
In bondage to an addiction?
For those living in the Northern Virginia area, in-person counseling is available upon scheduling availability. Counseling sessions are approximately 60 minutes long.
All counseling is done FREE OF CHARGE. Consequently, counseling will only be afforded to those individuals and families that are seriously committed to receiving and applying biblical counsel.
We are a faith ministry and since 2005, all services have been provided for free. If CWCM has been a blessing to you please consider donating to the ministry.
To bear one another's burdens in love by counseling on marriage, sexual integrity, depression, PTSD, gambling, alcohol and drug abuse, panic disorders, anxiety, obsessive-compulsive disorder, and bi-polar disorder using the scriptures as our foundation.​​ (Galatians 6:2, John 13:34)
To facilitate TARRY support groups for alcohol, drug and sexual addictions.​​​​
To reach the unsaved with the gospel message of the Lord Jesus Christ.​​

The vision​​ of CWCM is to counsel and disciple believers to understand their identity in Christ allowing them to mature in the faith, love God, help others and evangelize the unsaved. (Galatians 2:20)
A Christian Pastoral Counseling and Addiction Ministry